*This page contains affiliate links which means I may receive a small commission, at no cost to you, if you make a purchase through the link! These are all products I highly recommend. I won't put anything on this blog that I haven't verified and/or personally used. Please read my disclosure in the footer menu for more info.*
Best Lodging Service
Make yourself at home by staying at the most amazing homes all over the world, and feel what it's like to live like a local for a bit with Airbnb.
Airbnb
Best All-in-One Travel Booking Service
Get peace of mind knowing you can plan your next trip all in one place, at the same time with Booking.com, from flights to lodging, to car rentals.
Booking.com
Best Low-Cost Accommodation
The best way to see all your hostel options is through HostelWorld; a complete selection, offering different price points, rooming preferences, full of honest reviews, recommendations, and more! No matter where you're going.
HostelWorld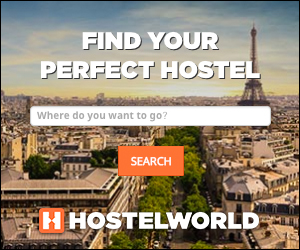 The Best Flight Search Engine
Find your next flight on Skyscanner! Their "can't decide where" and month by month pricing is simply amazing and so easy to find your next travel destination, at the best possible price.
Skyscanner
Create Your Travel Itinerary With These Tour Service Providers
Get Your Guide
Don't know what to do in the city you're visiting? Get Your Guide has all the attractions, ideas, tours, and more to fill up your day! Everything from tour packages of all kinds (food, bar, art tours, and more!) to ideas on different activities, attractions to check out, and more. All in one itinerary inspiration!
The Tour Guy
Discover Italian, French, and Spanish cities with the creative and unique tours offered by The Tour Guy! Offering a variety of options for all your interests with certified guides to privileged access to some of the most amazing places!
Want to save money for travel…the easy way?
Acorns App
The easiest way to save money…seriously. Start saving all your spare change from your coffee and grocery runs, and have them go into an Acorns account, set it on autopilot, and check back how much you've racked up from literally doing your day to day shopping. I can't recommend it enough!
***Click HERE for how the Acorns app helped me save a little over $1,000 for travel!